Summer hours: Monday through Saturday 10 - 5, Sunday 12 - 5. Current exhibition - Michael Scott: Preternatural, through July 20th, 2019.
Michael Scott:
Preternatural, art exhibition
Opening June 28th, through July 20th, 2019
---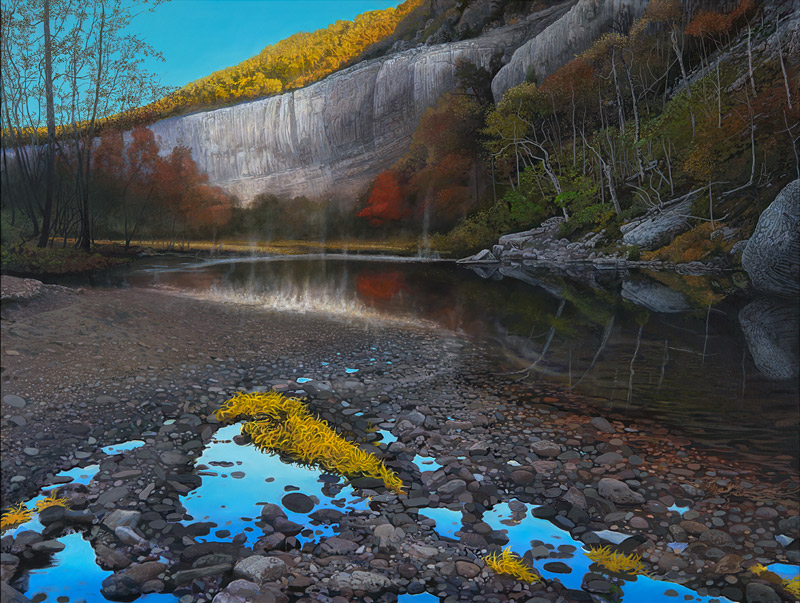 Buffalo River, Early Mist, oil on canvas, 57" x 73"
CLICK FOR INQUIRY
Michael Scott's landscape paintings reveal a kind of portraiture embedded in a dramatic depiction of the natural world. Conjuring meditations on the transformative power of nature, the paintings reverberate with psychological depths and mystical symbolism. Here you will find conversations on the four elements – air, earth, water, fire – originating in the remote wilderness areas of our national parks and illustrating Scott's reverential belief in our connection to the wild. Scott's work invites us to wonder at Nature's mysteries and suggests we protect the divine in the everyday.

Like the 19th century artist Thomas Cole observed, a landscape is an ever-changing place both vulnerable and transient. Scott's paintings echo this truth and remind us of the line between the physical and the divine.
See more work by Michael Scott ►
Celebrating 10 Years with Group Exhibition & New Artists
---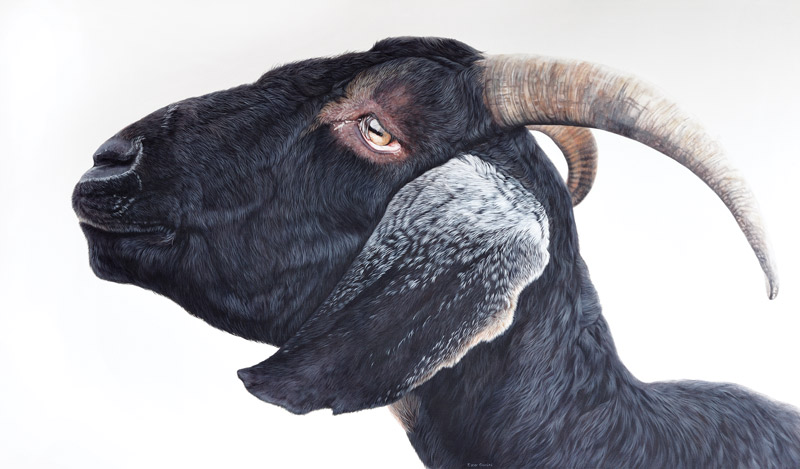 Ester Curini, Guardando ad Est, acrylic on linen, 36" x 60"
CLICK FOR INQUIRY
EVOKE Contemporary celebrates its tenth anniversary this year as an art gallery committed to showcasing the best of emerging and established artists working in contemporary realism, fostering collector-artist relationships, and cultivating unique art experiences. From its first location on Lincoln Avenue to his current, modern gallery space in the Railyard Art District, EVOKE is one of Santa Fe's leading contemporary art galleries offering work by Louisa McElwain, Kent Williams, Jeremy Mann and other prominent artists from across the country and around the world.
EVOKE's newly represented artists include:
Michael Scott: Born in Kansas, Michael Scott's fascination for the west drew him to Santa Fe where he currently lives and works. His masterful landscapes reflect on nature's phenomena and have been acquired for the permanent collections of The Cincinnati Art Museum, The Autry Museum of The American West, The New Orleans Museum of Art and many more. He will have a solo exhibition at EVOKE this June.
(click the link below to read more)
Ester Curini: Realist painter of endangered species, Ester Curiniis a self-taught artistborn in Italy and residing in New York City. Curini aims to capture the energy, essence and spirit of the animals she paints, isolating each hyper-realistic figure on a seamless white background for added drama.

Seth Armstrong: Seth Armstrong paints brilliant urban landscapes inspired by Southern California cities. Based In Los Angeles, Armstrong has honed his craft in Holland and Oakland, holding a BFA at the California College of Arts in San Francisco.

Gregory Ferrand: Gregory Ferrand is fascinated by the subtext of human interactions. His narrative, illustrative paintings stem from a mix of influences like comic books, Mexican muralists and 1950's fashion. "What is reality?" and "What is the truth?" These questions, in regards to the human experience…have long informed the work that I create," says the artist.

Christopher Burk: In Christopher Burk's urban landscape paintings, interesting perspectives and unique compositions reveal the artistry of mundane elements such as rooftops, water towers and utility lines, "giving viewers the capabilities to find beauty in the simplest of things."

Q&A with Gallery Owner Kathrine Erickson

What was your initial vision for Evoke Contemporary when you opened the gallery ten years ago, and how has that vision evolved?

(K) EVOKE's vision has not wavered from the original intent to foster the careers of a broad spectrum of contemporary representational artists.  From the start, the gallery's program reflected strength in abstract expressionistic landscapes and the human form in both sculpture and painting.  The gallery was honored to begin with internationally revered Mexican sculptor, Javier Marín; New Mexico's master landscape painter, Louisa McElwain; provocative figurative painter, Kent Williams; post industrial romantic painter, Francis Di Fronzo; distinguished palette knife landscapist, Lynn Boggess; and New York realist portrait painter, Lee Price.  EVOKE shares its success and celebrate this landmark occasion with this diverse line up of immense talent that has been represented by the gallery from the start.

Looking back, are there any stand out exhibitions or big highlights over the last ten years that you're especially proud of ?

(K) The relationships that have developed with the artists and collectors are the highlights of the past 10 years.  We have established great friendships, built important collections and played an important role in launching creative talent.  Some of our favorite memories have been created during our intimate gatherings with artists and collectors.  Providing personal experiences for our clients with our artists through studio events, dinners or private parties is one way we like to offer something exceptional - much more than just a glimpse into the intriguing and romantic life of the artist. Our first priority is to present art that is worthy of museum collections; a parallel mission is building relationships and creating positive and memorable art infused experiences.

You're celebrating this milestone with the group show, "Scenic Overlook." What can you tell us about this special exhibition ?

(K) SCENIC OVERLOOK is our 10 year anniversary exhibition and celebrates the founding artists that brought us to this point. In addition, we celebrate this occasion by introducing new artists that we feel will be important partners for the next 10 years. We are honored to now represent Santa Fe artist, Michael Scott, who has not shown in a gallery in over a decade.  We are also thrilled to present the large-scale, often endangered animal subject paintings of Ester Curini who is an important addition to our realism program.  We are also introducing several young creators that we feel deserve recognition including Seth Armstrong, Gregory Ferrand and Christopher Burk.

What else does year 10 bring for EVOKE - and what do you anticipate for the gallery's next ten years ?

2019 will be a momentous year for EVOKE presenting important solo exhibitions by Alice Leora Briggs, Carlos Maier, Jeremy Mann, Patrick McGrath Muñiz, Michael Scott and a collaborative exhibit by Francis Di Fronzo and Kristine Poole.  The gallery will also host 4 group shows presenting opportunities for guest artists with a strong focus on young creators. In the next 10 years, the gallery will develop more museum exposure for its artists with exhibitions and acquisitions.  EVOKE intends to become more involved with publishing in the arena of scholarly art books and on a more immediate level with an informative, art periodical in support of gallery events and local culture.  The gallery will further develop its practice of art experiences and events with its artists and collectors - evoking good times!

By Kelly Carper
Our online store!
---
At our new Online Book Store we offer a diverse selection of art books, art publications, exhibition catalogues and original artworks. We offer seasonal specials and offers available only through the store, so keep an eye on the updates.
Click here for our store items ►
Autry Museum of the American West
On Fire: Transcendent Landscapes by Michael Scott
Through July 28, 2019
---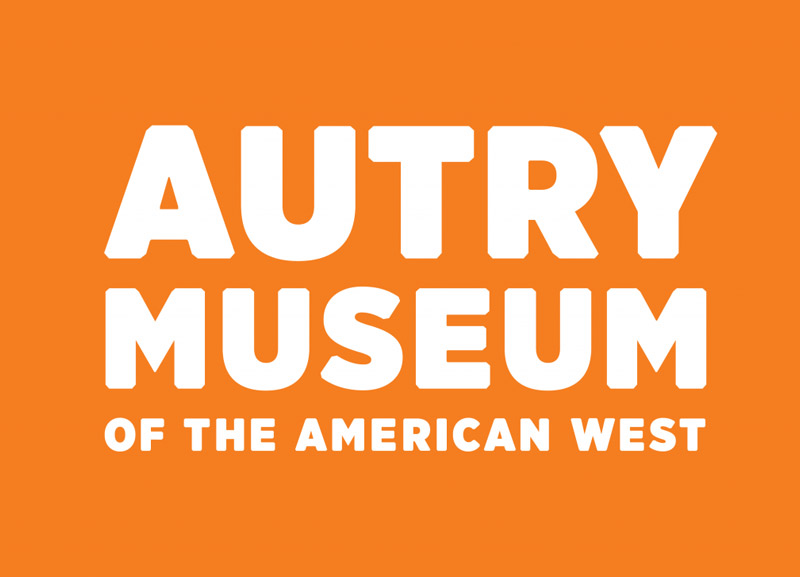 On Fire: Transcendent Landscapes by Michael Scott
through July 28, 2019
The Autry: Irene Helen Jones Parks Gallery of Art
About the Exhibition

Featuring several selections from artist Michael Scott's most recent series of paintings, this exhibition looks at the sublime visuals and transformative impact of fire on the land and the imagination. As with much of Scott's work, the subject can be read in different ways: landscape as a timeless monument deserving of preservation, or an ever-changing place that is vulnerable and transient. In the process, On Fire explores the fine line between the physical and the phenomenal in the Western landscape.
Introducing Christopher Benson
---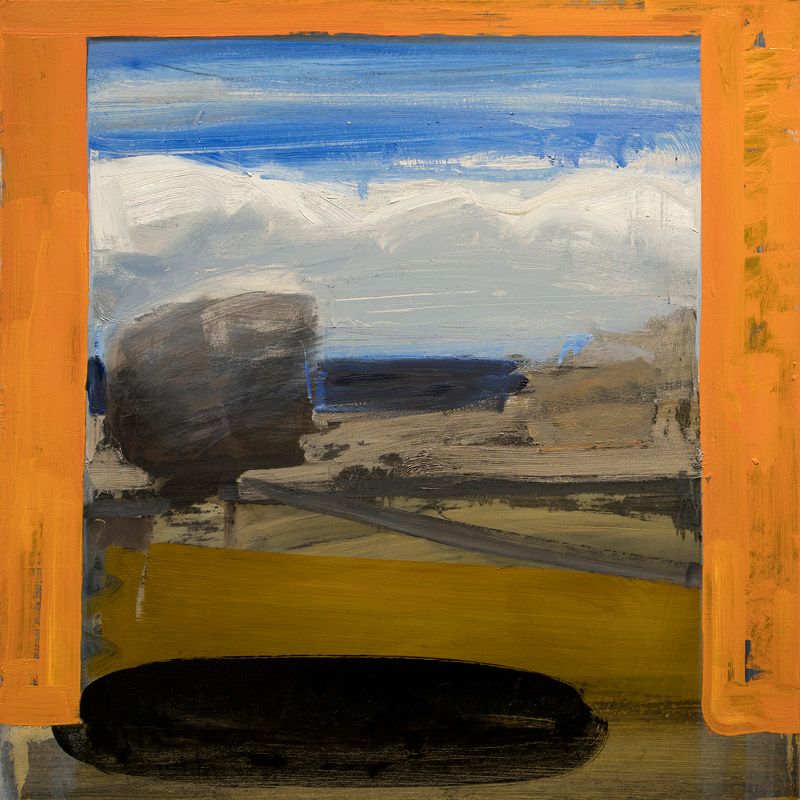 Coast View through Orange Frame, oil on panel, 24" x 24"
CLICK FOR INQUIRY
With a remarkable sensitivity to color and painted surface Christopher Benson creates a unique form of contemporary representational painting. Benson references the ordering principles for his contemporary scenes specifically constructed through, according to the artist, "gestural brush marks, planes of colors, process, and articulated structures." His approach to the Southwestern landscape features an emotionally affective, luminous palette to express his illustrations of space that articulate a view of the world in richly gestural geometric visual language, contrasting hard-edged imagery with organic forms. Although the representational elements of his paintings can beg immediate narrative interpretation, the arresting nature of Benson's compositions conveys a more deeply felt psychological responsiveness to structure, color and balance.