● Jeremy Mann Solo Exhibition, through September 21st, 2019. ● Hours: Monday through Saturday 10 - 5. ● Julie Speed: East of the Sun and West of the Moon, at the Taubman Museum. Through March 15th, 2020. ● Alice Leora Briggs: The Writing is on the Wall. Exhibition opening September 27th, through October 19th, 2019. ● Hours: Monday through Saturday 10 - 5.
Jeremy Mann
Solo Exhibition:
Through September 21st, 2019
---
A fast and informative video describing the paths I've taken as an artist to pursue my love of analogue photography and homemade cameras, to illustrate the effects they have played upon my paintings. Created in 5 days (so I apologize for any.. .whatevers) and shown at the last two solo shows at Evoke Contemporary in Santa Fe, and the Galleria Piero Della Francesca in Arezzo, Italy, before I embark upon a new path of filmmaking while painting in private for myself (ie, without the pressures of deadlines, the only way to paint, and the most difficult to procure mentally.) I hope you enjoy!
The actual large format prints of these images can be purchased through the galleries on my website store at www.redrabbit7.com/store and my greatest thanks to the Galleria Piero Della Francesca and Evoke Contemporary for allowing me to exhibit them as well as this film.
Please sit back and enjoy,
It's fast, and lots of info for ya.
Jeremy
Celebrating 10 Years with Group Exhibition & New Artists
---
EVOKE Contemporary celebrates its tenth anniversary this year as an art gallery committed to showcasing the best of emerging and established artists working in contemporary realism, fostering collector-artist relationships, and cultivating unique art experiences. From its first location on Lincoln Avenue to his current, modern gallery space in the Railyard Art District, EVOKE is one of Santa Fe's leading contemporary art galleries offering work by Louisa McElwain, Kent Williams, Jeremy Mann and other prominent artists from across the country and around the world.
EVOKE's newly represented artists include:
Seth Armstrong, Christopher Benson, Christopher Burk, Gregory Ferrand, Ester Currini and Michael Scott
Our online store!
---
At our new Online Book Store we offer a diverse selection of art books, art publications, exhibition catalogues and original artworks. We offer seasonal specials and offers available only through the store, so keep an eye on the updates.
Click here for our store items ►
Julie Speed:
East of the Sun and West of the Moon
Through March 15th, 2020
---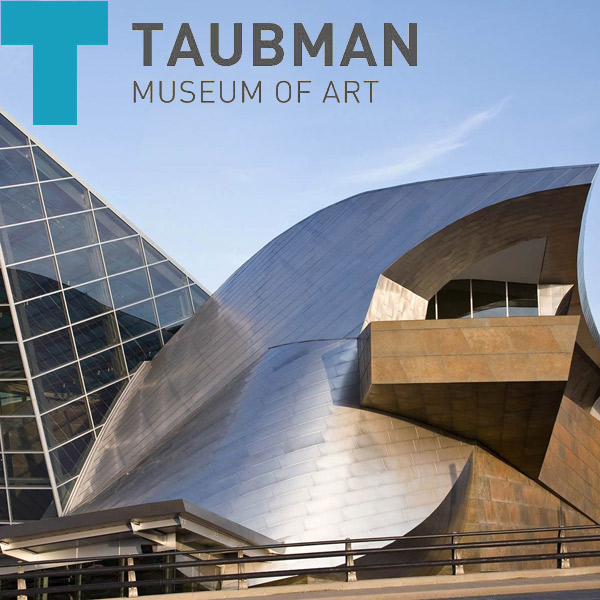 Touring from the El Paso Museum of Art, Julie Speed: East of the Sun and West of the Moon explores the rich artistic production of Marfa, Texas, artist Julie Speed from the past five years, including many recent works previously unseen. Speed's last museum show before East of the Sun and West of the Moon occurred in 2014 and was limited to works on paper.
Featuring twenty-nine works, the Taubman Museum of Art's presentation of Julie Speed: East of the Sun and West of the Moon consists of diverse works in the artist's favorite media of oil, gouache, collage, and combinations thereof. Resident in Texas since 1978 and in Marfa since 2006, the artist forged her own path early on by ending her studies at the Rhode Island School of Design and devoting herself to imaginative figuration coupled with consummate technique. Sometimes described as neo-surrealist, Speed's art holds affinity with the figurative Surrealism of René Magritte, yet her work offers scenarios that are simultaneously more personal and more complex than Magritte's visual puns. Her art melds a technical mastery rivaling the Old Masters with motifs created from diverse sources ranging from Renaissance engravings to Japanese woodblock prints. As critic and curator Elizabeth Ferrer has written, "The contemporaneity of her art is rooted in its emphatically open-ended nature."

Some of the themes examined in the exhibition and the accompanying catalog are Speed's mixing of structured and spontaneous processes, her unique bridging of painting and collage, her playful dialogue with artistic tradition, and the intention and power of her art to spark myriad imaginings and narratives. The exhibition includes a "Close-Up Room" consisting of a three-channel video-and-sound installation designed by the artist and highlighting the processes and details of her art.

Julie Speed: East of the Sun and West of the Moon was organized by the El Paso Museum of Art and will be on view August 31, 2019 - March 15, 2020 in the Bank of America/Dominion Resources Gallery. This exhibition is presented by The Secular Society.
Taubman Museum exhibition page ►
Alice Leora Briggs:
The Writing is on the Wall
Opening September 27th, through October 19th, 2019
---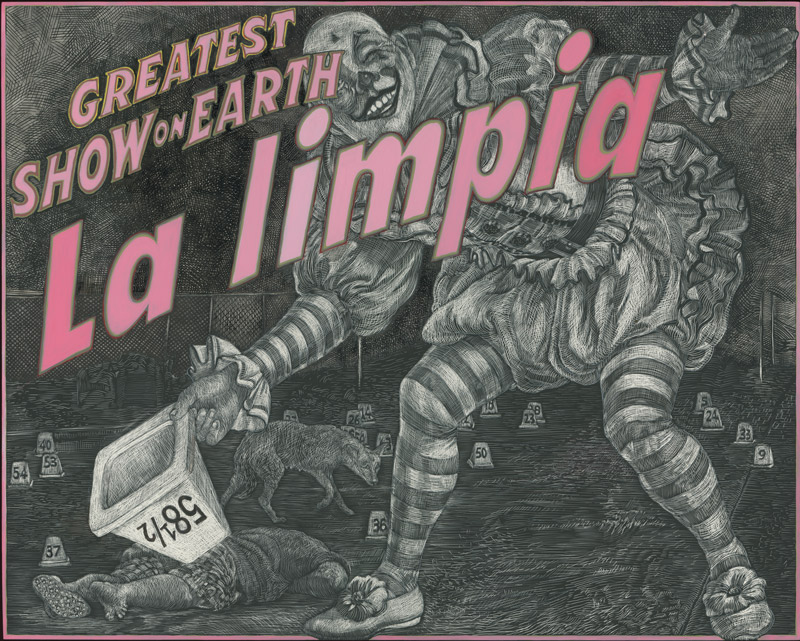 Alice Leora Briggs, La Limpia, sgraffito with acrylic, 11" x 14"
CLICK FOR INQUIRY
Alice Leora Briggs explores the daily adaptations made by the citizens of the narco-battered borderlands of Ciudad Juárez, Mexico. She renders them in her native amalgam of classic and contemporary imagery and oblique narratives coaxed from European art history linking our contemporary anxieties, desires and expectations with those of the art historical past.