Announcement
UPCOMING EXHIBITIONS
RECUERDO [I Remember]
Nicholas Herrera – Land, Water, Art
produced and directed by Christopher Beaver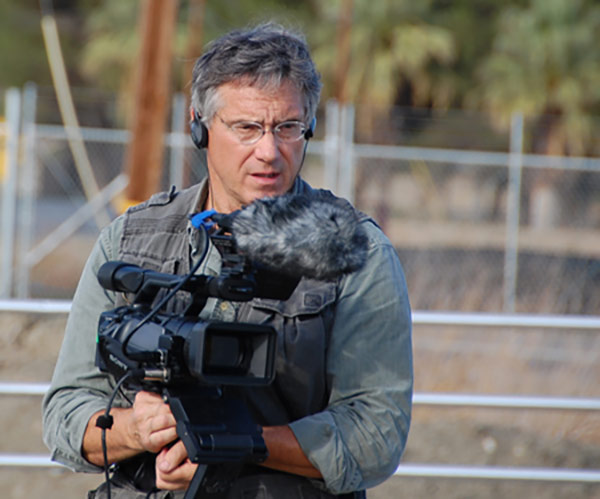 Director of Racing to Zero, Tulare the Phantom Lake,and the upcoming Where Once Was Water, Las Vegas.
Recuerdo captures a rare and exclusive look behind-the-scenes with renowned artist and Santero, Nicholas Herrera of El Rito, New Mexico, as he tends his land and paints in his studio. Recent winner of the New Mexico Governor's Award for Excellence in the Arts, Herrera's life and work is an ongoing remembrance of the land, water, and spiritual traditions of Northern New Mexico.

July 25th 7:30 - 9:30 Center for Contemporary Art Cinematheque
1050 Old Pecos Trail, Santa Fe NM 87505 (505) 982-1338
A Wisdom Archive Presentation
Recuerdo shown with two new films by Emmy-Award winning
Producer and Director, Scott Andrews
Monica Sosaya, Maestra de Tradición
Ciprianio Vigil, Musico de la Gente
Directors and Artists in Attendance

July 28th 5:00 – 7:00 continuous Evoke Contemporary Art Gallery
550 South Guadalupe Street, Santa Fe NM 87501 (505) 995-9902
in conjunction with the opening presentation
of new work by Nicholas Herrera
Director and Artist in Attendance
Watch the trailer
Watercourse Way Bath House brings the
Santa Fe art scene to the spa
For more than 35 years, Watercourse Way Bath House Spa has provided its clients a serene, private experience like no other. Now Watercourse Way in collaboration with EVOKE Contemporary brings a visual treat to your spa experience. Beginning on April 4th, with Lynn Boggess paintings, through August 31st, Watercourse Way will transform into an exhibition space showcasing the renowned artists of EVOKE Contemporary. Artwork by a diverse selection of internationally recognized contemporary artists will be on display in the award-winning spa during business hours. The exhibitions will change quarterly and the paintings will be available to purchase by contacting EVOKE Contemporary anytime during the show.
Preview the online catalogue
EVOKE's New Summer Hours for July & August:
Monday - Saturday: 10 - 5
Sunday: 12 - 5
Julie Speed at the Louise Hopkins Underwood, Center for the Arts
Exhibition open August 4th through September 30th, 2017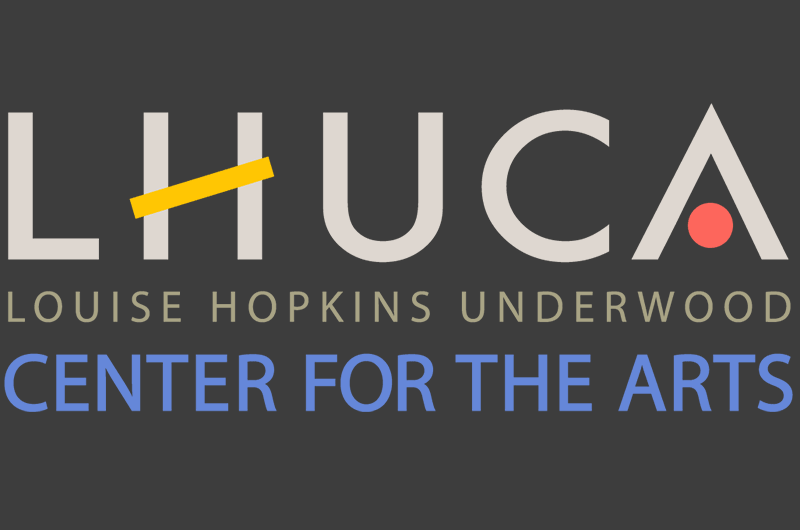 Julie Speed: Gallery Talk
11:30am 1:00pm, Saturday, August 5th, 2017
Julie Speed is a painter, sculptor, collage artist, and printmaker who has been exhibiting for more than thirty years. LHUCA will show 17 works from her series "Undertoad."
Go to artist's page
Beautiful Bizarre Magazine:
We now stock Beautiful Bizarre Magazine.
Beautiful Bizarre Magazine is a carefully curated and beautifully published print and digital new contemporary art magazine which showcases the work of emerging and leading artists and photographers from Australia and around the world.
Available worldwide with a total reach in the millions and a truly engaged audience, Beautiful Bizarre Magazine is uniquely tailored to promote art producers, original and print galleries, artistic supplies manufacturers and distributors, cultural event promoters, Arts colleges and universities, and producers or distributors of unique and beautiful goods.
Purchase at the gallery or online
For online purchase

Join the fun with special events
taking place until 7pm every Wednesday in the Railyard!
evening farmers' market
live music & events
specials at railyard restaurants & bars
preview art exhibitions
artist lectures
Visit our online Store!
At our new online Store we offer a diverse selection of art books, publications and original artworks. We will offer season specials and offers available only through the store, so keep an eye on the updates each month
online store.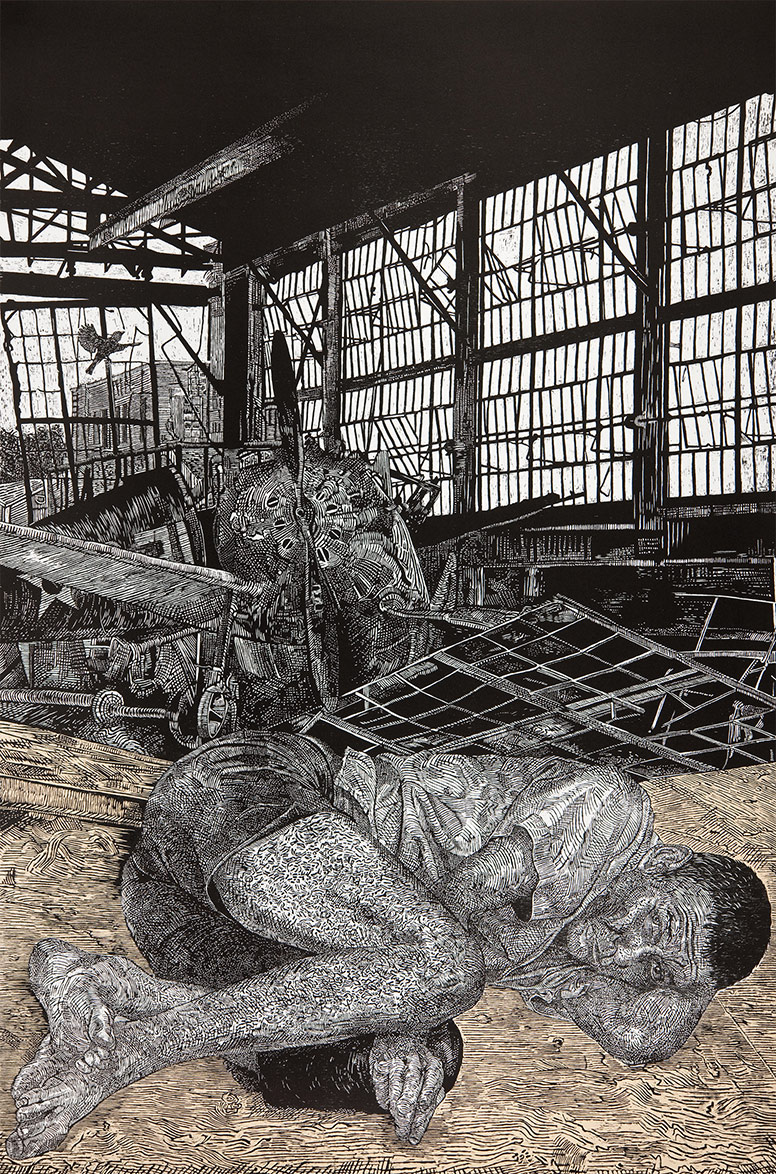 Featured work by Alice Leora Briggs
---
La Ventana
woodcut on BFK with Kitakata chine-collé, 60 x 40 (edition of ten)

Alice Leora Briggs' work includes sgraffito drawings (a technique that originated in 13th century Germany), large installations, and fine art books. She received an MFA in 1981 from the University of Iowa. Reproductions of nearly 200 of Briggs' drawings were published in a non-fiction book titled Dreamland: The Way Out of Juarez. This "illuminated manuscript/police blotter" centers on human collisions along the Mexico-United States border (University of Texas Press, 2010). Previously Briggs produced two limited edition books, The Essence of Beeing published by Sherwin Beach Press (1992), and Dear Mr. Kappus: The Eighth Letter (1982).

Briggs is the recipient of numerous awards and grants including: Fulbright Scholar, Slovak Republic (2011); Artist Residency at Anderson Ranch and Art Center, and more.

Her work has been the subject of articles and reviews in publications including, The Albuquerque Journal, The Arizona Daily Star, The Arizona Republic, The Chicago-Sun Times, The El Paso Times, Pasatiempo, Tucson Weekly, The Salt Lake Tribune, Santa Fean Magazine, Santa Fe Trend Magazine, Shade Magazine, Sculpture Magazine and THE Magazine.

Alice Leora Briggs' work is in the permanent collections of public institutions including the Fine Arts Museums of San Francisco, El Paso Museum of Art; Elizabeth Firestone Graham Foundation, Albuquerque, NM; University of Iowa Museum of Art; Nora Eccles Harrison Museum, Phoenix Art Museum, Scottsdale Museum of Contemporary Art, Tucson Museum of Art, Wichita Falls Museum of Art and numerous private collections.
Visit the artist's page