● Hours: Temporarily closed ● Christopher Benson: Grand Gestures and Lee Price: Repose, April 24th through May 23rd ● Hours: Temporarily closed ● Christopher Benson: Grand Gestures and Lee Price: Repose, April 24th through May 23rd ● Hours: Temporarily closed ●
Special announcement!
EVOKE Contemporary Temporarily Closed

A precaution against the spread of Covid 19 (coronavirus) pandemic
For the health and safety of our patrons and staff and in keeping with the guidelines of the CDC and the World Health Organization, EVOKE Contemporary has temporarily suspended its public hours.
We will be working remotely and available for private appointments during this period. We can be contacted at art@evokecontemporary.com or 505.995.9902 during regular business hours Monday - Saturday 10am - 5pm.
We will make updates on our website as circumstances change. EVOKE Contemporary is committed to the health and well-being of our visitors, staff and community and will stay in touch via email to keep you informed on our events and artwork arriving for upcoming exhibitions.
We apologize for any inconvenience this may have caused and send our best wishes for your well-being and good health during this challenging time.
Christopher Benson: Grand Gestures
April 24th through May 23rd, 2020
---
The Falcon, oil on linen, 54 x 54
CLICK FOR INQUIRY
Click to see more by Christopher Benson ►
Patrick McGrath Muñiz: Museum Exhibition
March 14th through July 26th, 2020
---



The Station Museum of Contemporary Art is pleased to announce the opening of No Man's Land on Saturday, March 14, at 7pm. The group exhibition features artists and individuals from four continents whose work reflects on the legacy of colonialism and intervention, especially as it relates to migration and diaspora. In creating artificial boundaries and imposing foreign power structures, colonialism often generates conflicts which force people into new locations. Many of today's refugee crises, whether driven by conflict, climate or economic opportunity, can be traced back to colonial imposition. This exhibition is a meditation on the complex legacy of colonialism as well as a starting point for conversations on the shifting layers of indigeneity and belonging. The exhibition will be on view from March 14th through July 26th, 2020.
Living in South Texas' Rio Grande delta since time immemorial, the Carrizo/Comecrudo Tribe, or Esto'k Gna meaning "human beings", might be the largest indigenous tribe most people have never read about in their history books. The Spanish mistakenly named them Carrizo (reeds) after their reed homes, later the Mexicans commonly identified them as Comecrudo (eats raw). There is documentation that states, in 1859, some of the remaining Karankawa People went to live with the Carrizo Comecrudo in South Texas. The Carrizo/Comecrudo are united in peacefully defending their lands, natural water sources, sacred burial and ancestral village sites, as well as their inherent rights as the Autochthonous People of Somi Se'k (Esto'k Gna tribal land) from additional construction of the United States/Mexico border wall, fracking, and several proposed pipelines and Liquid Natural Gas (LNG) terminals in the Rio Grande Valley and the rest of Texas—where most of their vast territory is located.

Tiffany Chung's (Vietnam/USA) cartographic drawings, sculptures, videos, photographs, and theater performances examine conflict, migration, displacement, urban progress and transformation in relation to history and cultural memory. Chung's interest in imposed political borders and their traumatic impacts on different human populations has underpinned her ongoing comparative study of forced migration—through both the current Syrian humanitarian crisis and the post-1975 mass exodus of Vietnamese refugees, of which she was a part.

As a social documentary photographer, Marti Corn tells stories of people who have been oppressed, dismissed, and marginalized. In the context of community gatherings, she makes portraits of individuals and collecting their oral histories by providing safe environments for people to feel comfortable enough to share their stories. Corn also teaches visual storytelling workshops and is a co-founder and mentor at Dream Magical Studio, a group of young photographers in Kakuma, a refugee camp in Kenya. Students of her workshops are taught self-sufficiency in both commercial photography and community organization, learning to create and teach similar outreach programs of their own in area schools.

The team at Dream Magical Studio, uses photography as a tool to help people understand their world living inside Kakuma Refugee Camp, pointing out aspects of their lives that otherwise are overlooked. Through their imagery, the team members approach topics such as eroding cultural traditions, forced dependence on government agencies that strip them of both their integrity and freedoms, and pervasive sexual violence. The team chooses topics that they hope will change the narrative of refugee camps, recognizing that changes are needed as we acknowledge these camps are no longer temporary, but instead, are permanent solutions to a growing crisis. Dream Magical Studio features the work of Deng Chol Aguer, Nancy Apio Alesio, Atem Deng Atem, Twite Jean Claude, Dan Akim Dau, Dhieu Lual Deng, David Erjok, Istarlin Abdi Halane, Yusif Kalo, Maya Aluel Kur, Akuok Samuel Mach, Mbarushimana Salum, and Lisala Alphonse Selenga.

Stephenal Thakiy is a painter from South Sudan currently living in a refugee camp in Kakuma, Kenya. His paintings depict events and experiences painted from memory that reflect his journey into exile and life in a refugee camp.

Fabiola Ferrero is a journalist and photographer from Venezuela covering Latin America. While focusing on the human condition through writing and photography, her personal work contrasts her childhood memories with contemporary Venezuela. The economic crisis, political violence and the grief for her homeland has led her to explore how societies act under hostile contexts. Fabiola Ferrero's exhibition, Blurred in Despair, is presented courtesy of the Bronx Documentary Center.

Patrick McGrath Muñiz is an American artist from Puerto Rico who works primarily with oil paintings on canvas and retablos. His work is inspired by Renaissance, Baroque, and Latin American colonial paintings while addressing issues such as colonialism, consumerism, and climate change. Appropriating colonial visual language, Muñiz provides historical continuity between the colonial and neo-colonial narratives present in the Anthropocene, shedding new light on how our capitalist and consumerist doctrines have modified our appreciation towards history, nature and ourselves.

Vincent Valdez is recognized for his monumental portrayal of the contemporary figure. His drawn and painted subjects remark on a universal struggle within various socio-political arenas and eras. He states, "My aim is to incite public remembrance and to impede distorted realities that I witness, like the social amnesia that surrounds me."
Station Museum of Contemporary Art
1502 Alabama Street
Houston, TX 77004
Alice Leora Briggs: Museum Exhibition
March 13th through April 25th, 2020
---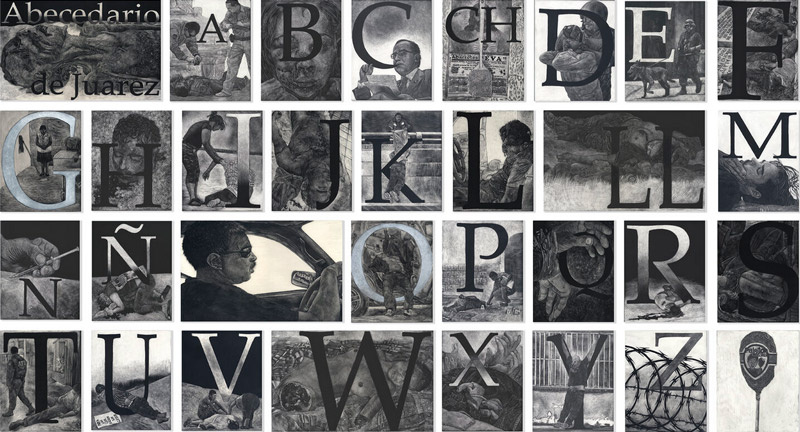 The Writing on the Wall
Alice Leora Briggs & Julián Cardona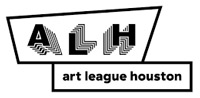 Artist Talk: 7:15 PM - Main Gallery
Discussion with Artist Alice Leora Briggs and Julián Cardona:
Tuesday, April 21, 6:30 pm - Main Gallery

Art League Houston (ALH) is proud to present The Writing on the Wall, an installation of work by Artist Alice Leora Briggs (based in Tucson, Arizona) and text written by Julián Cardona and Briggs (Cardona is based in Ciudad Juárez, Mexico). Selected by ALH's Artist Advisory Board during the Open Call process, The Writing on the Wall exhibits recent bodies of work addressing immigration and border politics in the city of Juárez, and features visual artwork created by Briggs in conjunction with her projects with Juárez reporter and photojournalist Julián Cardona....
(continued)
In the preface to their upcoming book, Briggs states, "The people of Ciudad Juárez, who tell their stories in these pages, are neither composite nor fictional characters. A few gave permission to publish their first and last names. Others are identified by nicknames known only among their friends and families. A small number did not want not to be named at all. They share memories of their experiences between 2006 through 2012, years when the streets of their city exploded with violence, years when President Felipe Calderón sent ten thousand federal forces into Ciudad Juárez. A new lexicon that rose out of Ciudad Juárez during this six-year period is the core of our project, an investigation of the language and framework of a main growth industry in this border city: crime. These pages reveal that much of this crime is sponsored by the Mexican State. When not committed by the State, the government's policy of near impunity condones these crimes

As with any attempt to capture slang, our efforts have become history before these pages could be bound. Some years after the drug trade's parallel economy rode into town, it was followed by thousands of soldiers and Federal Police. President Felipe Calderón implied that the resulting deaths of Juárez citizens were equivalent to an extermination of cockroaches. If ever there was an occasion for speechlessness, this was it. But in this city where Spanish and English collide, the streets exploded with words invented and adjusted to describe a world Juarenses had never seen."

Narratives based on Julián Cardona's interviews introduce us to individuals who speak this new dialect and provide firsthand accounts of the staggering collateral damage of 'business as usual' in Juárez. Briggs' drawings reveal this environment as unique, but parallel to the many instances of greed, torture, murder and other abuses that decorate the dark corners of human history.

Between 2008-2010, Briggs created her first renderings of ABCedario de Juárez, a mutable theatre of tortures and executions, a pictorial Spanish alphabet in 32 panels. This homage to both Juárez and Hans Holbein's Alphabet of Death sharpened her interest in the new vocabulary rising out of Juárez. She started to gather and study narcotraficante, gang and street slang, as well as to create a visual record of the city. Her work is grounded in time spent in Juárez beginning in 2008.

Julián Cardona, a resident of Ciudad Juárez since early childhood, conducted his initial interview in 2008 with crime victim, Pastor Socorro Garcia. She was present when masked gunmen entered a drug treatment clinic, opened fire on a religious service, and killed eight men. Cardona continued to conduct interviews that present the experiences of victims and perpetrators of Juárez crime. Cardona has collected slang terms from the citizens of Juárez, including drug dealers and traffickers, professional killers, kidnappers, crime victims, government officials, reporters, human rights workers and ex-police agents. Examples include: an elementary school boy from a poor barrio who understands the liabilities and assets of his dream career as a professional killer; a preteen who divides and packages drugs for retail sales; a woman who wakes to the news of the day: her sons' childhood friend dinner guest from the night before is a decapitated corpse displayed on an overpass in the center of Juárez.

Briggs and Cardona worked independently of each other, but in late 2012, writer Charles Bowden pointed out that they had been conducting research on different facets of the same project. An unusually open collaboration grew out of a Las Cruces meeting with Bowden. Cardona shared a number of photographs that Briggs used as reference material for drawings. Briggs and Cardona wrote and rewrote Cardona's interview based narratives over a period of ten years, and the body of work on view is a result of their collaborations.
Art League Houston
1953 Montrose Blvd.
Houston, Texas 77006
Gift Card:
Deck the halls & your walls! Gift certificates are now available to purchase.
---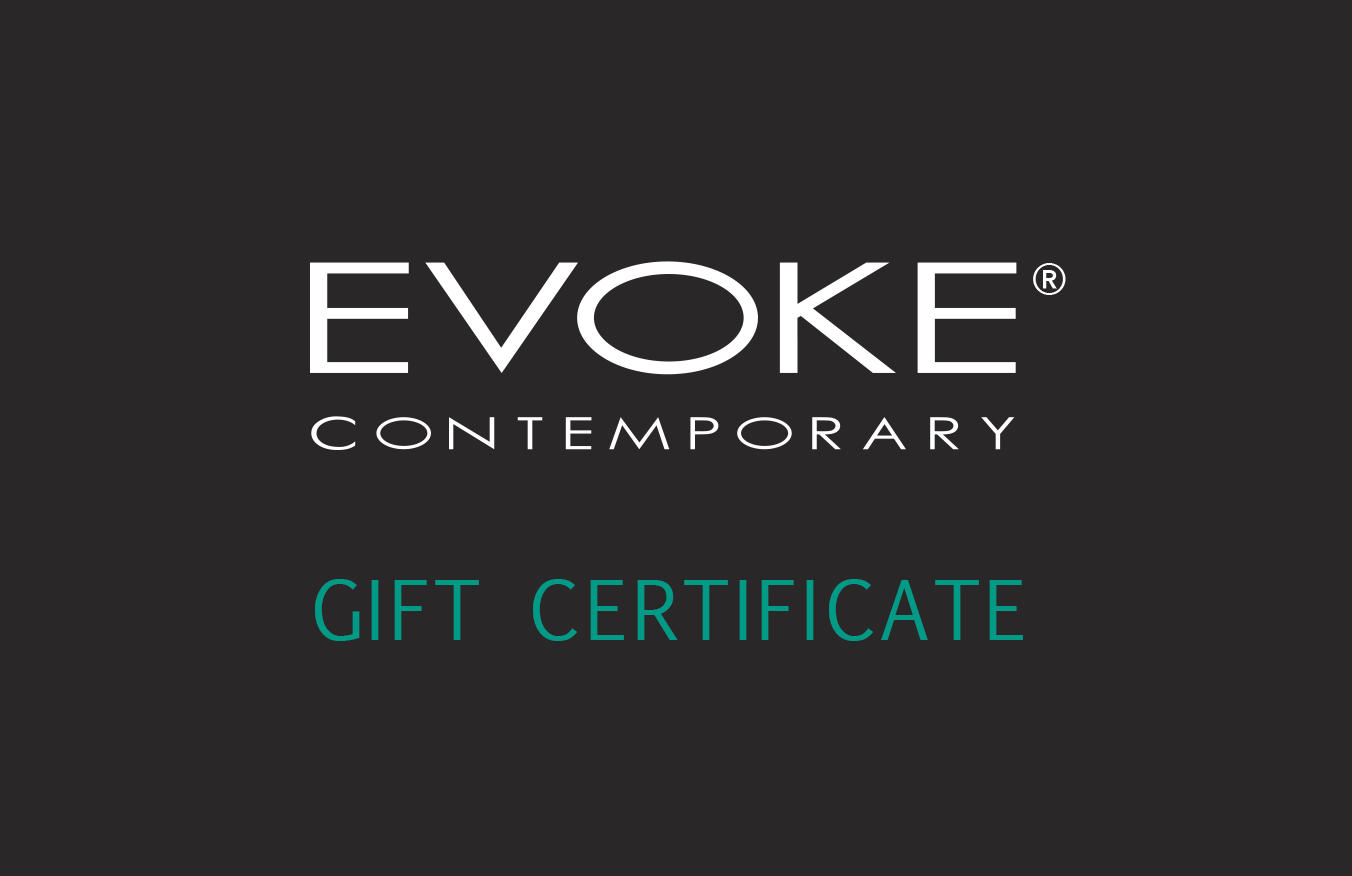 Click to purchase a gift card ►
Our online store!
---
At our new Online Book Store we offer a diverse selection of art books, art publications, exhibition catalogues and original artworks. We offer seasonal specials and offers available only through the store, so keep an eye on the updates.
Click here for our store items ►