SOEY MILK
KIOKADA 기억하다
Opening Friday, May 26th
Exhibition on display through June 24th, 2017
Announcement
UPCOMING & CURRENT EXHIBITION
SOEY MILK
KIOKADA 기억하다
Opening Friday, May 26th
go to artist's page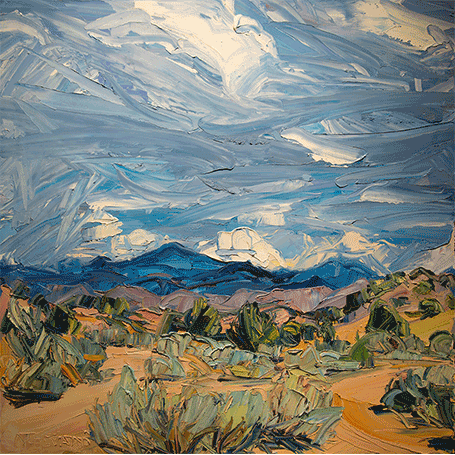 LOUISA MCELWAIN
Oil of Joy
Opening Friday, August 18th
go to artist's page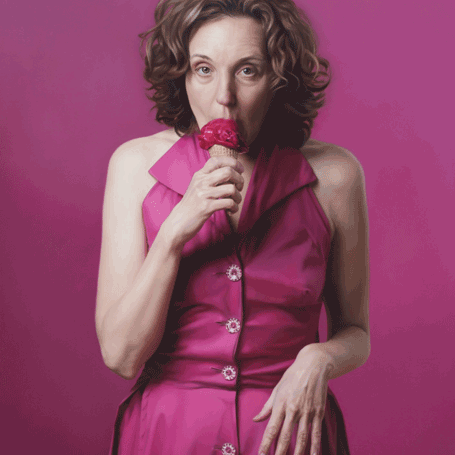 LEE PRICE
Disillusion
Opening Friday, September 29th
go to artist's page
Watercourse Way Bath House brings the
Santa Fe art scene to the spa
For more than 35 years, Watercourse Way Bath House Spa has provided its clients a serene, private experience like no other. Now Watercourse Way in collaboration with EVOKE Contemporary brings a visual treat to your spa experience. Beginning on April 4th, with Lynn Boggess paintings, through July 3rd, Watercourse Way will transform into an exhibition space showcasing the renowned artists of EVOKE Contemporary. Artwork by a diverse selection of internationally recognized contemporary artists will be on display in the award-winning spa during business hours. The exhibitions will change quarterly and the paintings will be available to purchase by contacting EVOKE Contemporary anytime during the show.
Preview the online catalogue
Watch Nicholas Herrera on New Mexico PBS Colores - ¡COLORES!
¡COLORES! Aired on: April 08, 2017
New Mexico santero, Nicholas Herrera, weaves contemporary storytelling with traditional folk art.

"Nicholas Herrera is one of the most important folk artists in the United States, who has pioneered a folk art form with his more personal interpretations of traditional bultos and retablos, using wood and recycled metal, including salvaged automobile parts."
quote from New Mexico Department of Cultural Affairs 2016
Go to artist's page
Visit our online Store!
At our new online Store we offer a diverse selection of art books, publications and original artworks. We will offer season specials and offers available only through the store, so keep an eye on the updates each month
online store.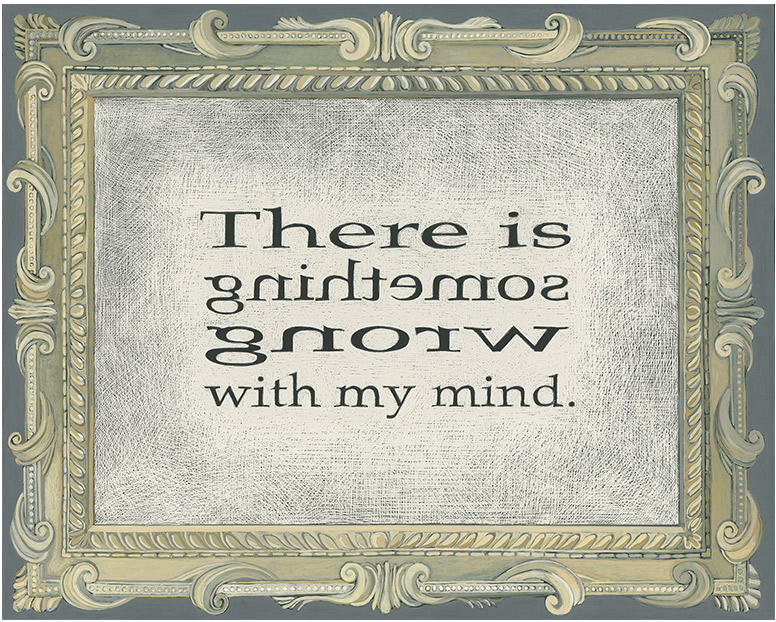 new work by Alice Leora Briggs
---
There Is Something Wrong With My Mind
sgraffito with acrylic ink on panel, 8 x 10

Alice Leora Briggs' work includes sgraffito drawings (a technique that originated in 13th century Germany), large installations, and fine art books. She received an MFA in 1981 from the University of Iowa. Reproductions of nearly 200 of Briggs' drawings were published in a non-fiction book titled Dreamland: The Way Out of Juarez. This "illuminated manuscript/police blotter" centers on human collisions along the Mexico-United States border (University of Texas Press, 2010). Previously Briggs produced two limited edition books, The Essence of Beeing published by Sherwin Beach Press (1992), and Dear Mr. Kappus: The Eighth Letter (1982).

Briggs is the recipient of numerous awards and grants including: Fulbright Scholar, Slovak Republic (2011); Artist Residency at Anderson Ranch and Art Center, and more.

Her work has been the subject of articles and reviews in publications including, The Albuquerque Journal, The Arizona Daily Star, The Arizona Republic, The Chicago-Sun Times, The El Paso Times, Pasatiempo, Tucson Weekly, The Salt Lake Tribune, Santa Fean Magazine, Santa Fe Trend Magazine, Shade Magazine, Sculpture Magazine and THE Magazine.

Alice Leora Briggs' work is in the permanent collections of public institutions including the Fine Arts Museums of San Francisco, El Paso Museum of Art; Elizabeth Firestone Graham Foundation, Albuquerque, NM; University of Iowa Museum of Art; Nora Eccles Harrison Museum, Phoenix Art Museum, Scottsdale Museum of Contemporary Art, Tucson Museum of Art, Wichita Falls Museum of Art and numerous private collections.
Visit the artist's page
Javier Marín Film
---
Visit the studio of acclaimed international sculptor Javier Marín in this beautifully shot short film. Learn all about his art from modeling to casting, and get a behind the scenes window into his creative process.

During three decades of work Javier Marín has developed a distinguished career as a visual artist that includes, to date, more than 90 solo exhibitions and 200 collective shows in Mexico, Latin America, the United States, Europe and Asia, in venues such as the Museum of Contemporary Art in Rome, Italy; the Royal Museums of Fine Arts of Belgium, Brussels; Royal Palace of Milan, Italy; Bass Museum of Art, Miami Beach, USA; Museo de Arte Colonial de Bogotá, Bogotá, Colombia; Museum of Contemporary Art of Oaxaca, Mexico; Amparo Museum, Puebla, Mexico; Espace Pierre Cardin, Paris, France; Museo del Palacio des Bellas Artes, Mexico City, Mexico; among many others.

In 2008 Marín was honored with top prize at the Third International Beijing Biennial and was awarded a prestigious project for the Zacatecas Cathedral (a UNESCO World Heritage Site) in Mexico. In 2010 his monumental altarpiece in Zacatecas was unveiled and he also presented sculptures in Shanghai (World Expo 2010) and Brussels (Royal Museums of Fine Arts of Belgium).

Marín's artworks demonstrate remarkable knowledge of the human form garnered from years of drawing directly from the figure. He began sculpting exclusively in clay, later moving to bronze. In recent years the artist has embraced innovative methods such as combining polyester resin with organic materials such as seeds, tobacco, soil or dried meat fibers.

Process is an obvious passion for Marín — spikes of bronze are often left exposed to show the paths of molten metal flowing into the cast figure. During the creation of a work, words might be inscribed quickly into the raw clay, holes gauged, or support structures left exposed. It is this deliberate coarseness combined with Marín's elegant classical approach to the figure that give his sculptures such power and substance.
Visit the artist's page
work by JAVIER MARÍN on display
---
Maqueta reflejo VII
bronze and resin, 28 x 10.25 x 52 high
base, 32.5 x 19.5 x 31.5 high, (edition 8 of 8)
inquiry